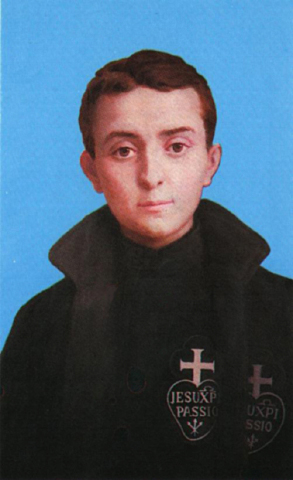 Born Francis Possenti in Assisi, Italy, on March 1, 1838; died on February 27, 1862 and canonized in 1920.

After an adolescence focused on debauchery, he fell ill and vowed to enter religious life if he was healed. He was restored and entered the Passionist Order in 1856.

He lived his religious life faithfully including penances, daily prayer and a joyfulness of spirit. He was ordained to the priesthood but immediately afterward contracted tuberculosis and died at age 24.

Through his intercession St. Gemma Galgani was cured of spinal tuberculosis.

Gabriel is the patron saint of students and we celebrate his feast day on February 27th.